D. Moore
Synonymous with fall beverages and baked goods, Nutmeg was once a symbol of wealth. This warm spice has a long and rich history, and comes from the fruits of the Myristica fragrans, a tropical evergreen tree native to Indonesia.

While tempting, especially during the holidays, an overindulgence in nutmeg can make you hallucinate. But it also has its health benefits when taken in moderation. Nutmeg can help lower blood pressure, soothe a stomachache, and help detoxify the body.

Here are some classic and Medieval recipes for the modern taste buds to try: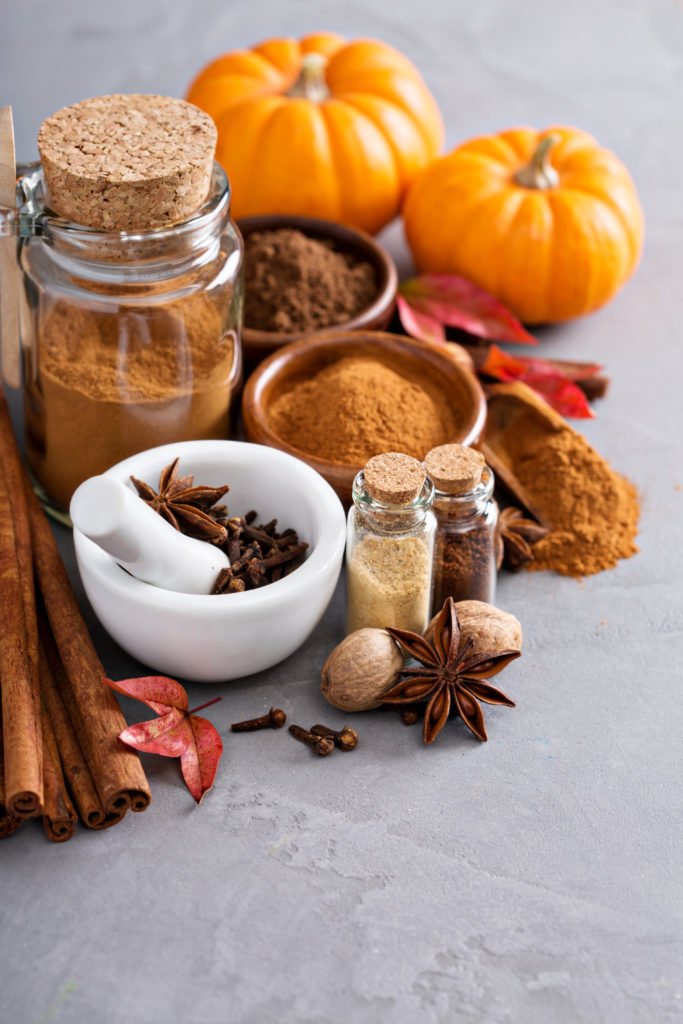 Pumpkin Pie Spice is full of aromatic fall flavors! It's a delicious homemade spice blend that brings your fall pumpkin recipes to a whole new level!
Prep Time: 5 minutes
Total Time: 5 minutes
Ingredients
3 Tablespoons ground cinnamon
4 teaspoons ground ginger
2 teaspoons ground cloves
1 teaspoon ground nutmeg
½ teaspoon ground allspice
Instructions
Add ground cinnamon, ground ginger, ground cloves, ground nutmeg, and ground allspice to a small mason jar. Close the lid and shake to combine.
---
RAS EL HANOUT
Ingredients
2 1/4 teaspoons ground ginger
2 teaspoons ground cardamom
2 teaspoons ground mace
1 teaspoon ground cinnamon
1 teaspoon ground allspice
1 teaspoon ground coriander
1 teaspoon ground nutmeg
1 teaspoon ground turmeric
1/2 teaspoon ground black pepper
1/2 teaspoon ground white pepper
1/4 teaspoon ground cayenne pepper
1/4 teaspoon ground anise seed
1/4 teaspoon ground cloves
Blend the ingredients together and store in cool dry place for up to 6 months.
---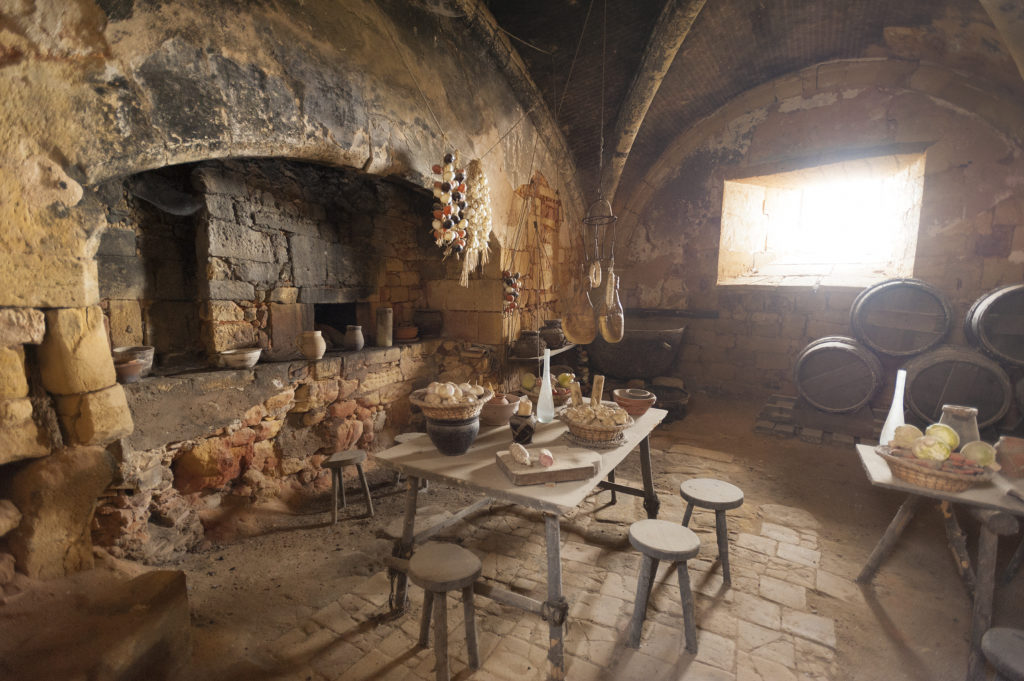 And for the more adventurous, a few recipes from Medieval Europe:
This recipe was served in the late medieval period in France. It would be part of a six-course meal with about nine items served in each course. The hunting of boars in Medieval Europe was mostly done by nobles for the purpose of honing their knightly skills. It was traditional for the noble to dismount his horse once the boar was cornered and to finish it with a dagger.
Pork Loin Roast, 4 – 6 lb. (or wild boar)
2 tablespoons of bread crumbs
salt to taste
½ cup hot water
½ cup red wine
1/4 cup wine vinegar
16 cloves: or enough to stud the roast
½ tsp. ground ginger
½ tsp. ground cardamom
½ tsp. ground black pepper (peppercorns)
½ tsp. ground cinnamon
1/4 tsp. ground cloves
1/4 tsp. ground nutmeg
Roast the park, with cloves studded in the pork loin; then make a sauce with the roast drippings, the above ingredients, and ½ cup of boiling water.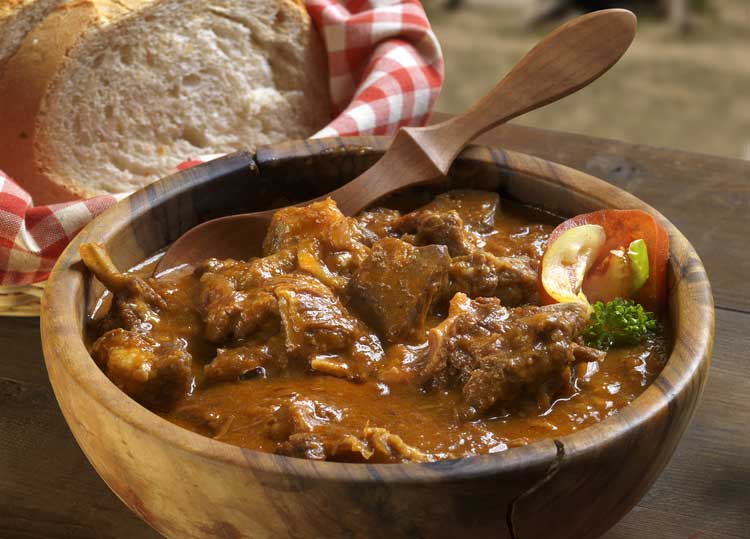 Medieval Beef Red Wine Stew*
This recipe is a medieval style dish because it used two key ingredients popular in the Noble households of 13th century England – beef and wine. Almond milk was also a craze at the time and was a good substitute for milk or cream that spoiled easily. Spices were prized and enjoyed by the wealthy so by adding them last, they would not be diluted by the long cook time.

The Almond Milk
1/2 cup (4oz) ground almonds
1/2 teaspoon clear honey
1 cup hot water
The Basic stew
2lb stewing beef
1/2 cup breadcrumbs
1/4 cup butter
1 cup red wine
1/4 teaspoon ground cloves
3 teaspoons sugar
To add just before serving
1/4 teaspoon ground cloves
1/2 teaspoon pepper
1/2 teaspoon allspice
1 teaspoon ground mace
1 teaspoon salt
Instructions
1 – Make the almond milk
Add the honey to the hot water and when dissolved pour into a bowl containing the ground almonds. Leave to steep for 15 to 30 minutes, then strain out the almonds to get a smooth creamy milk.
2 – Make the basic stew
Cut the beef into chunks, roll in the breadcrumbs and gently fry in the butter. Keep turning until all the meat is browned. Transfer to a large cooking pot. In a separate pan put the wine, cloves and sugar and stir over a medium heat until the sugar is dissolved. Then pour the mixture over the meat in the main cooking pot. Cover the pot with a lid and simmer or bake for 40 minutes. NOTE: There should be just a little liquid left in the pan. Do not cook until dried out.
3 – Final preparation before serving
Stir into the main pot the remaining spices and almond milk and heat gently until the stew is piping hot and ready to serve.

*Medieval recipes – cooking & food from medieval Europe. Medieval Recipes – Medieval Food. (2020, January 4). Retrieved September 17, 2021, from https://www.medieval-recipes.com/.