It's no secret that Germans love their beer, in fact, they are the second-largest beer consumers in Europe. Most of which is probably consumed at the annual Oktoberfest – a two-week folk festival celebrating Bavarian traditions. But, we can't talk about beer without talking about brats and who are we kidding? It's all about the sausage at Oktoberfest. Though travel restrictions are hindering our ability to join in those libations, we decided to bring the festival to our members!
Introducing: Beer Cheese Style Sausage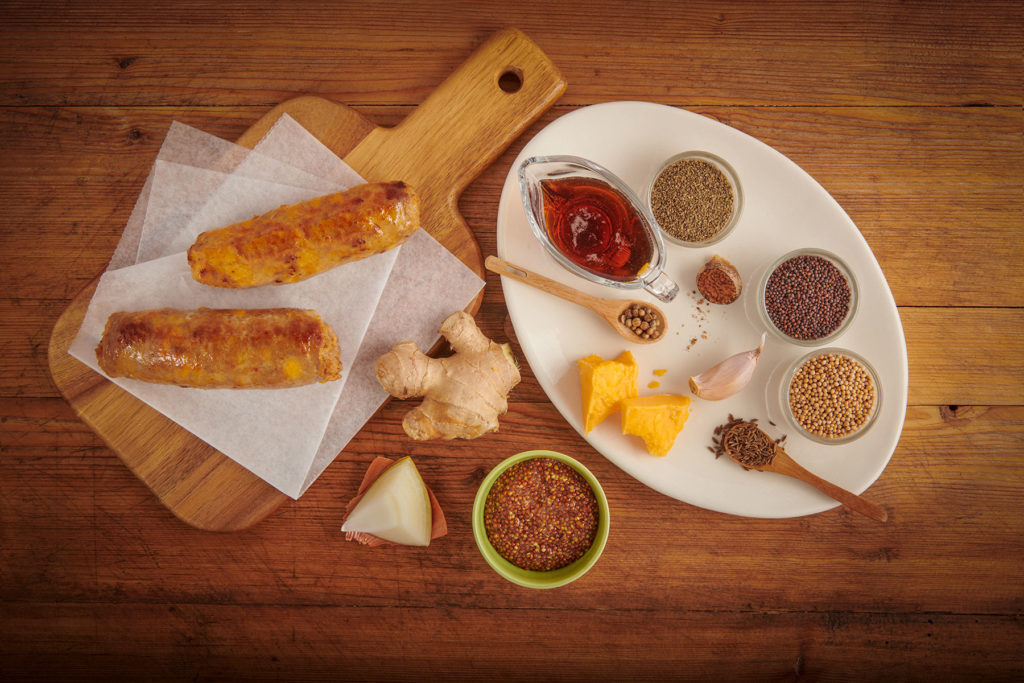 There are over 1,000 varieties of sausages in Germany that each have their own spice blends and style of preparations that are based on its region in Germany. For example, there's the weisswurst, a white sausage made of minced veal and prepared in hot water.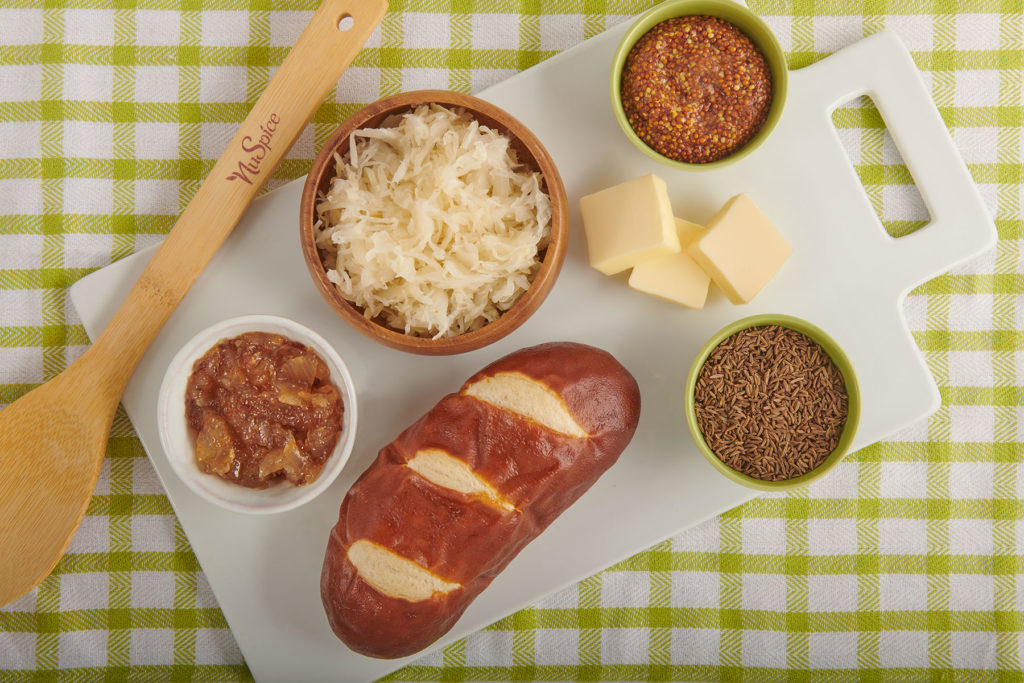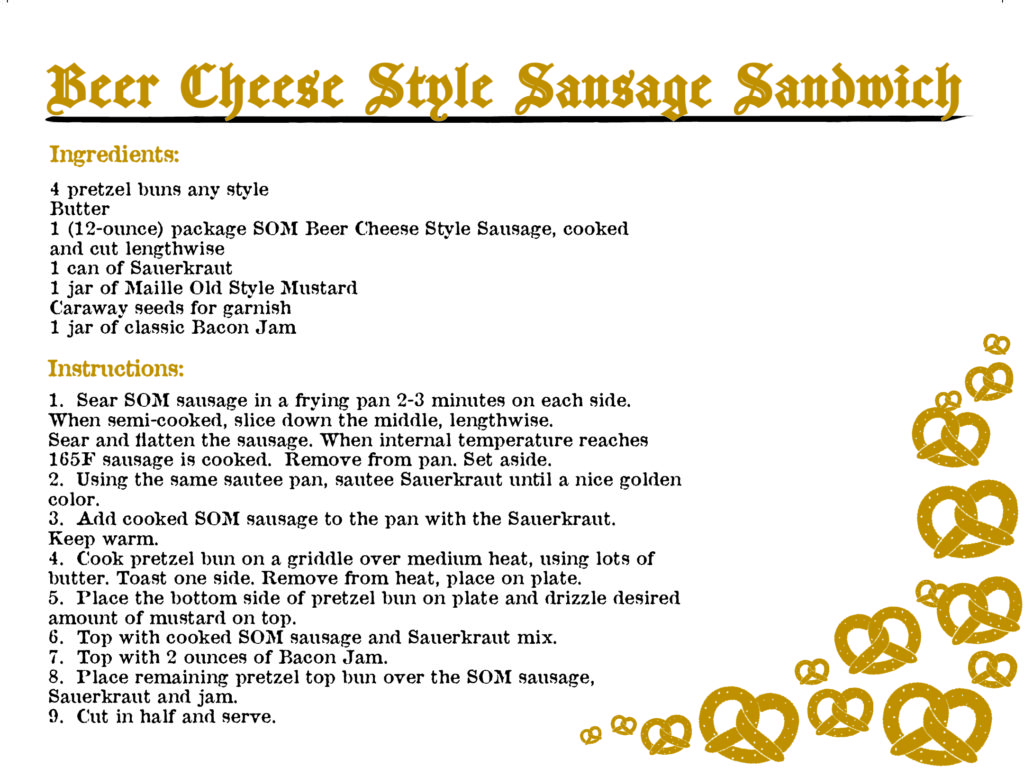 When people think of German sausage, they're usually thinking bratwurst – which is made of pork. Germans are also known to have a long history of baking bread, particularly pretzels. Aside from brewing beer, Bavarians have been baking warm, soft pretzels for hundreds of years, often served with beer cheese or obatzda. We're excited to combine all of these flavors together in this month's recipe for our members to enjoy. Prost!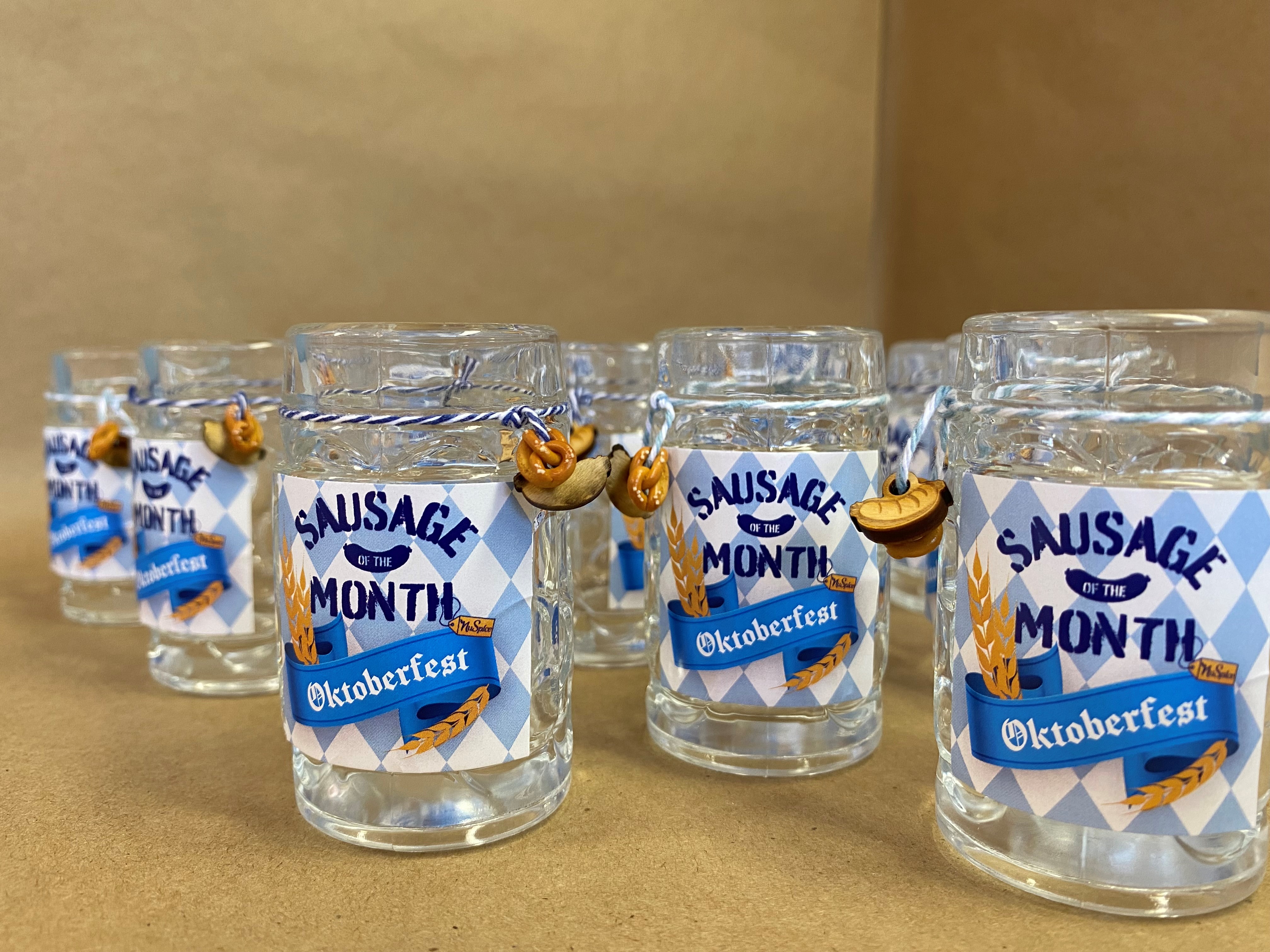 This month's featured trinket was a Oktoberfest style mug shot glass and if you look closely, you'll see miniature sausage and pretzel charms tied to each glass.
Is your innovation team considering expanding your product line with an Oktoberfest-style offering with beer top notes and cheese inclusions? Please call me or one of our well-seasoned team members today!