The Specialty Food Association's Summer Fancy Food Show will back in NYC in just 11 days! The largest trade show for specialty foods and beverages will be held at the Javits Center, will you be there? If you are attending and curious to know what's there to eat in the surrounding area, you're in luck! Check out this list of places you won't want to miss out on, curated by The Spice Girl.
Savory
Modern Korean cuisine is the talk of the town in NYC right now. You can enjoy some of the most creative offerings from Korean Chefs expanding their horizons and plucking ideas from other cuisines, making their menu truly unique.
Kochi – the name "Kochi" is Korean for 'skewer', similar to Japan's 'Yakitori', is Chef' brilliant take on skewered eating folds in raw, cooked and all that in between to offer an 8-course cuisine 'built around seasonality and balance'. kochinyc.com
Mari – this is the new, hottest restaurant in town – and sister restaurant to Kochi. Chef offers a simple, seasonal tasting menu featuring hand rolls and other raw offerings that are nothing short of exquisite. https://marinyc.com/
Mexicue – I'll be honest, I was super skeptical about going to this spot but it's so worth the hype! There are several locations throughout the city that combines traditional American BBQ with Mexican cuisine and they totally nailed it. Their crispy fish, Nashville hot, burnt end brisket and fried avocado tacos were some of my favorites – but they're all really delicious. https://www.mexicue.com/
Joomak Banjum – Chef Jiho Kim is absolutely brilliant! I went to his pop-up that was in a record store by my house and ordered the whole menu. He used to be one of the head Chefs at The Modern and his menus are gorgeous, playful and beyond fun to eat. https://joomakbanjum.com/
Portale – Cher Alfred Portale is just a genius when it comes to Italian cuisine. His seasonal dishes are gorgeous, complex and filled with vibrant colors and flavors. Their Mafaldine with Maine lobster, Calabrian chiles, lemon-basil butter used to be a special – but was so special it became a staple. Hands down, one of the best things I've ever ate! https://www.portalerestaurant.com/
Pastry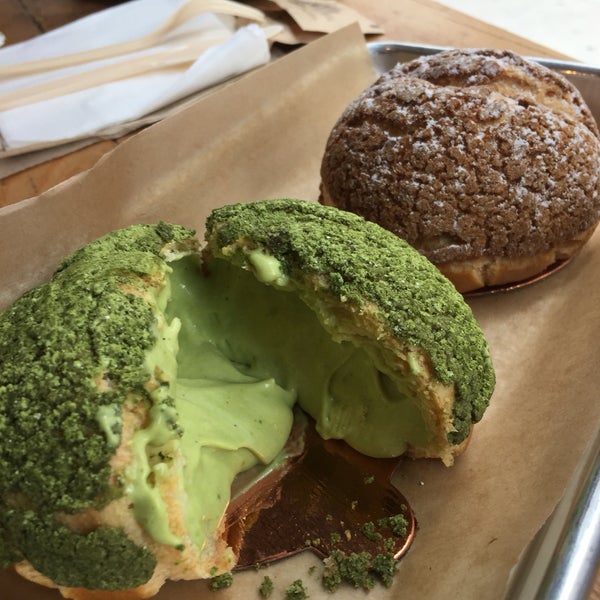 Bibble & Sip (Hell's Kitchen) – I LOVE this Japanese eatery. It's near my place and their cream puffs (matcha & earl grey are their staples, the earl grey is my favorite) and they rotate a special one regularly. They make all the syrups used in lattes in house as well and their other pastry options are just as beautiful and delicious as the ones advertised. https://www.bibbleandsip.com/menu
Levain Bakeries (several locations) – Their cookies (and of course, everything else) is to die for.. if you haven't had a fresh Levain, you have not yet experience joy on this level. https://levainbakery.com/
Donuts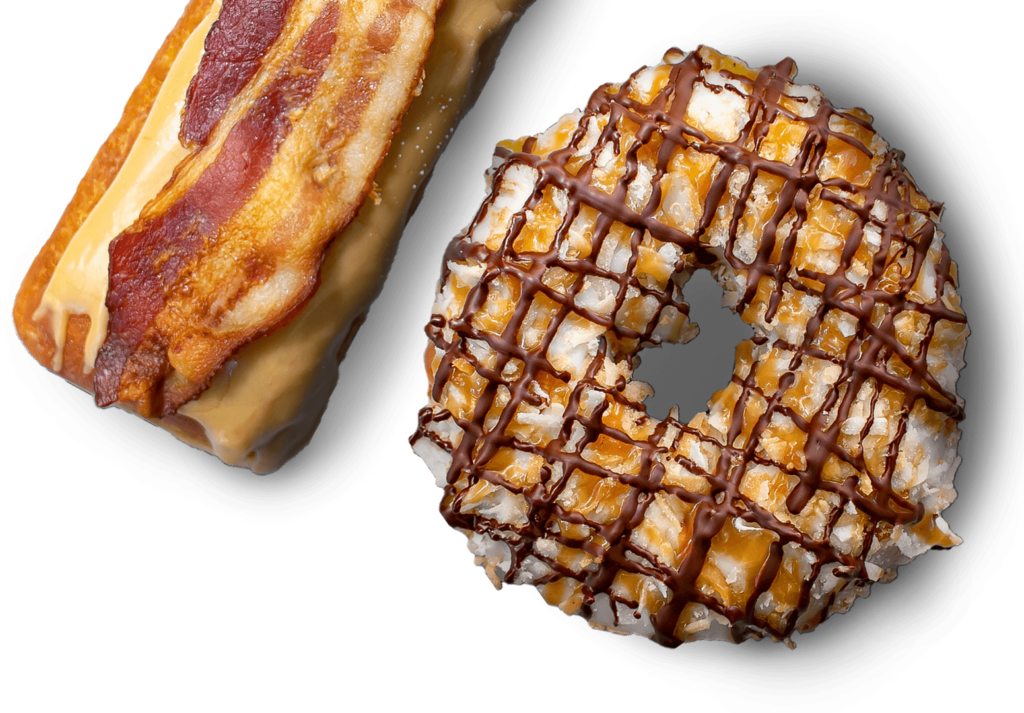 Donuts are gaining HUGE traction these days and there are a bunch of new doughnuteries in the NYC area:
The Doughnut Project (Greenwich Village) – this place mixes the old with the new and features a variety of trend-forward offerings including a maple cruller (my favorite), Everything Donut, Bacon Maple, Coffee Cake Crunch, Cereal Milk Crunch and other unique varieties such as Olive Oil and Black Pepper, Beet Glazed, Cinnamon Roll. thedoughnutproject.com
Alimama (Chinatown) – mochi donuts; two of my favorite guilty pleasures!https://www.alimamanyc.com/
Supermoon Bakehouse (LES) – Just think: creative unicorn meets delicious eatery. Their offerings of pastries, donuts and eclairs blend vibrant fruits and umami flavors that create truly delicious dessert offerings. https://www.instagram.com/supermoonbakehouse/
Dough – there used to be a location in one of the cafeteria eateries in the Theater District, but it's since closed. Dough is a NYC staple, their doughnuts are huge – but deliciously complex. Their bright hibiscus donut is a top seller, but my favorite is the lemon poppy or passion fruit. https://www.doughdoughnuts.com/
Plant-based
Dirt Candy – This entirely plant-based menu is one of the best in NYC. Their chef is constantly creating new recipes and folds in unique flavors and textures into her dishes. https://www.dirtcandynyc.com/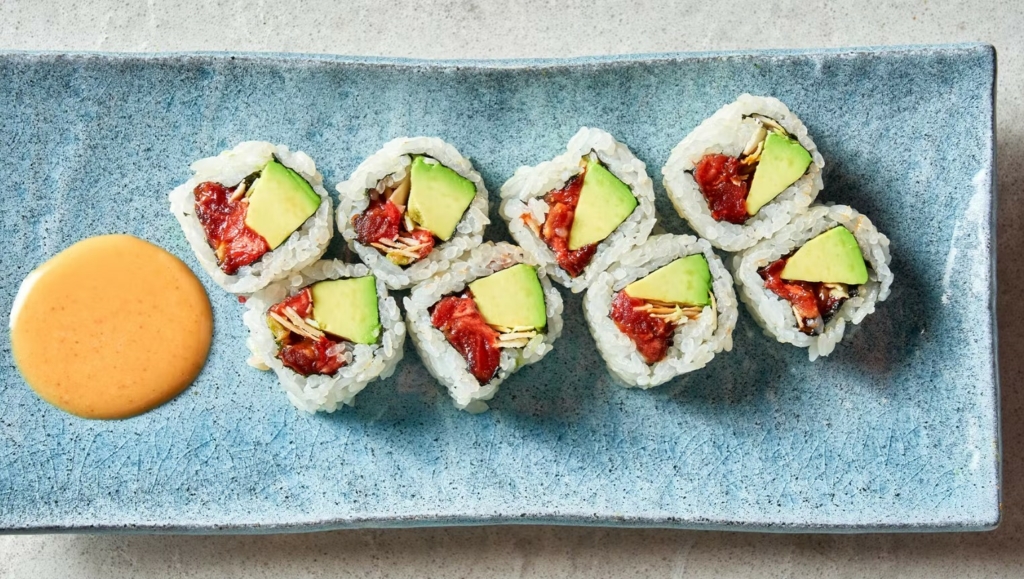 Planta Queen – I LOVED this place! It's a plant-based take on several Asian cuisines. The familiar seeming menu has a little bit of everything but is simple-vegetable forwards and. They have everything from watermelon & eggplant nigiri to an array of dumplings and Peking jackfruit! https://www.plantarestaurants.com/location/planta-queen-new-york-city/
Eleven Madison Park – seasonal, vegetable only menu. It's fun and explorative experience but will cost a pretty penny. Generally, you need to make reservations several months in advance, but the locals know you can pop into their lounge area to try the entire menu, assuming there's space. https://www.elevenmadisonpark.com/
Cool Dining Concepts
Columbus Circle Turnstyle (Underground Market in the train station at Columbus Circle). There's literally a kiosk for everything from cookies, pet shops, wine stops, fresh juices, ramen, bubble tea, flower shops, empanadas, coffee, paella and so many more! You don't even need to pay for a subway ride to get into the Turnstyle market, just do into the train station on 57th street and you'll find yourself where you need to be. https://www.turn-style.com/
Mercado Little Spain – Jose Andres' Spanish "Eataly" concept. Everything is imported from Spain, but the food and ambiance are fantastic. Conveniently located in the Hudson Yards, you can walk over for a glass of Albarino and some Manchego. https://www.littlespain.com/
Gotham West Market – I LOVE this food hall! It's right by my house and always has a great offering for eateries that tickle all of the fancies! They now have a Corner Slice and dell'anima stop along with numerous others. https://gothamwestmarket.com/
Urbanspace (52nd street) – this place opened up right after the pandemic. This modern-cafeteria hosts Seamore's (one of my favorite seafood spots), Roberta's (Brooklyn's famous pizza) along with numerous other unique NYC eateries. https://www.urbanspacenyc.com/west-52nd
Need Some More Options?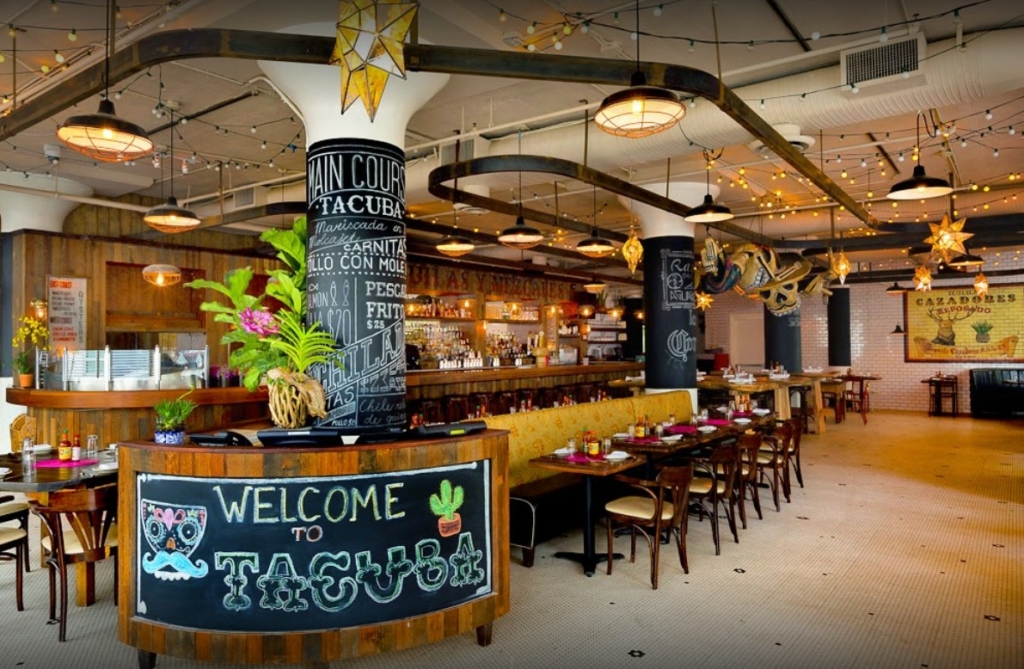 Valhalla – this place is great if you're looking for an interesting beer from a microbrew and a place to take a break as you stroll through NYC. Between their bottles and tap offerings, you're looking at over 50 varieties to choose from! http://valhallabarnyc.com/
Turkuaz – Growing up on Turkish food, I've become extremely picky when it comes to new restaurants. I have to say hands down, this is the best Turkish food I've ever had. Their borek, haydari, babaghannoush and stuffed grape leaves are my favorite appetizers and their Sultan's Delight with either lamb or chicken is out of this world. https://www.turkuazrestaurant.com/
Tacuba – If you are a tequila or mezcal drinker, this is a spot for you! They have a huge list of offerings and are constantly creating new cocktails. Once of my favorite things about this place is how fresh all of their food is. Chef Julian Medina is very creative and while maintaining a traditional Pan Latin fare, the food is always delicious and savory. This is probably my favorite spot when I'm craving something cheesy and meaty. https://tacubanyc.com/hellskitchen/
Come Network with the Spice Girl!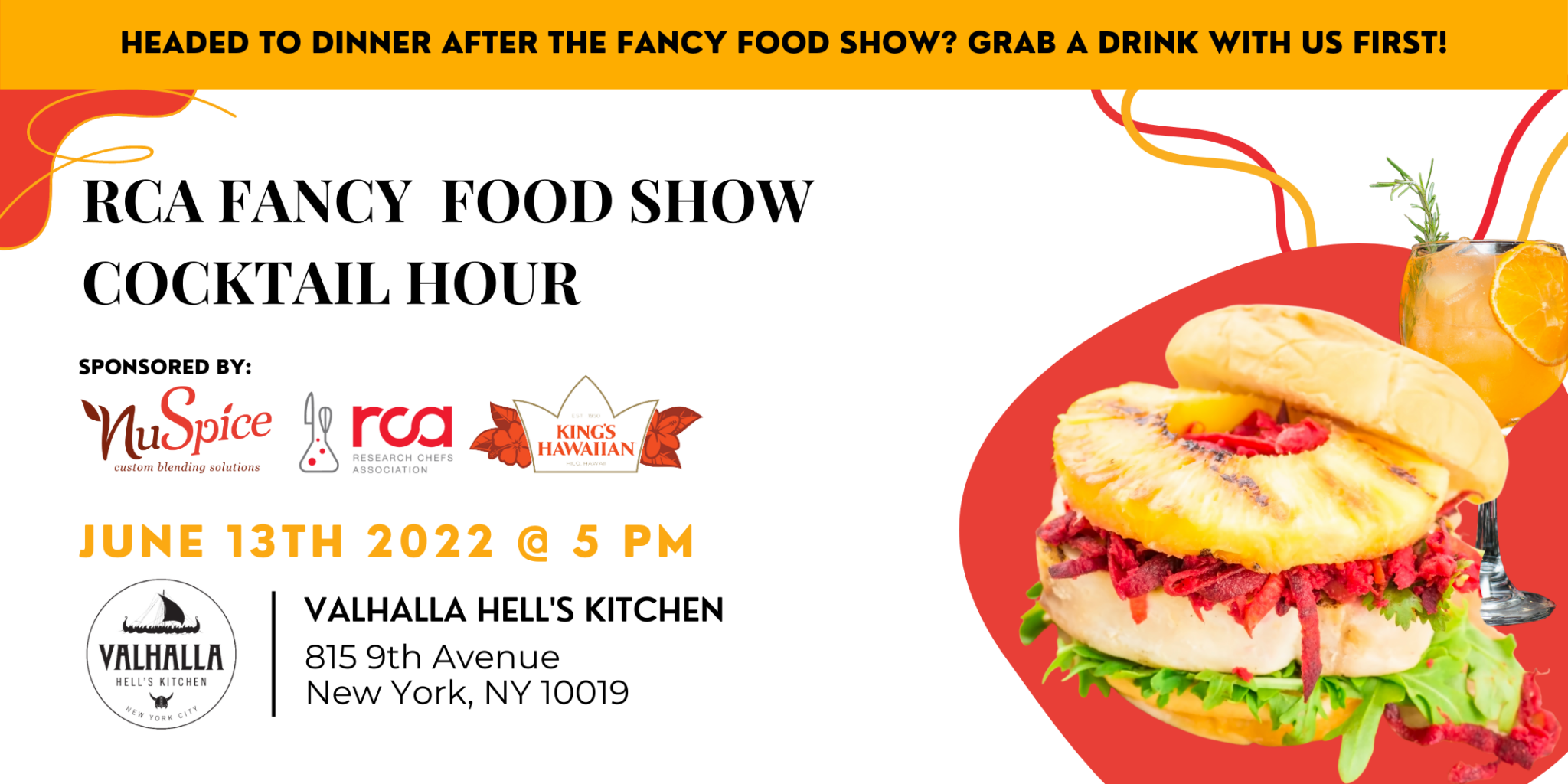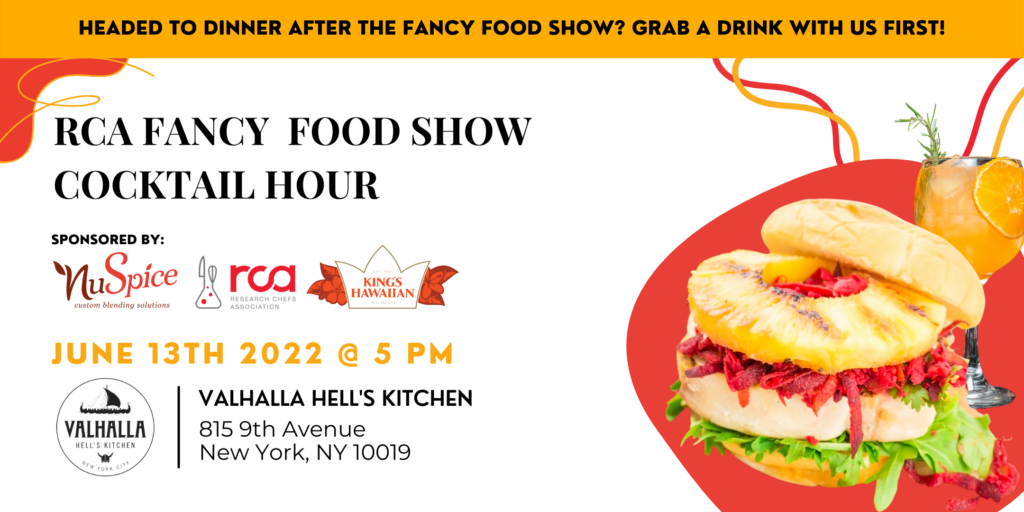 https://www.eventbrite.com/e/rca-fancy-food-show-networking-event-tickets-349099505017