Spices! Could you imagine an Indian meal without them? No story of the subcontinent would be complete without mentioning them. For more than 7000 years spices have been woven into the history and culture of India. Even Indian films are called 'masala movies' – masala being the Hindi word for spice – because many Bollywood blockbusters are a 'spicy' mix of comedy, action and romance. Today India produces more than two million tons of spices every year It is one of the world's largest exporters, accounting for over forty percent of the world's spice trade. Most find their way into our kitchen spice racks and have become part of our daily use. And yet there are some Indian spices most Westerners have never heard of – like Amchur powder.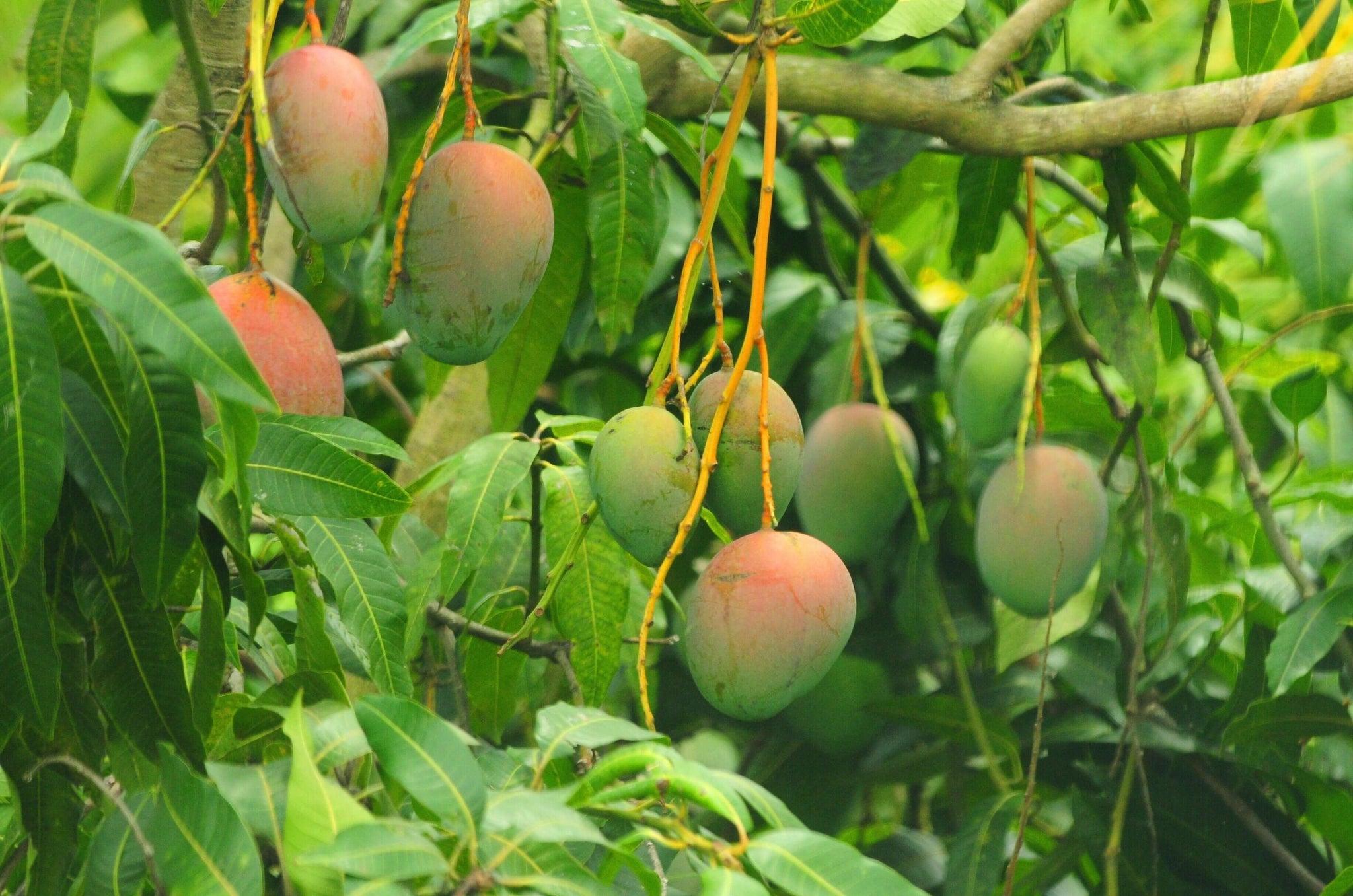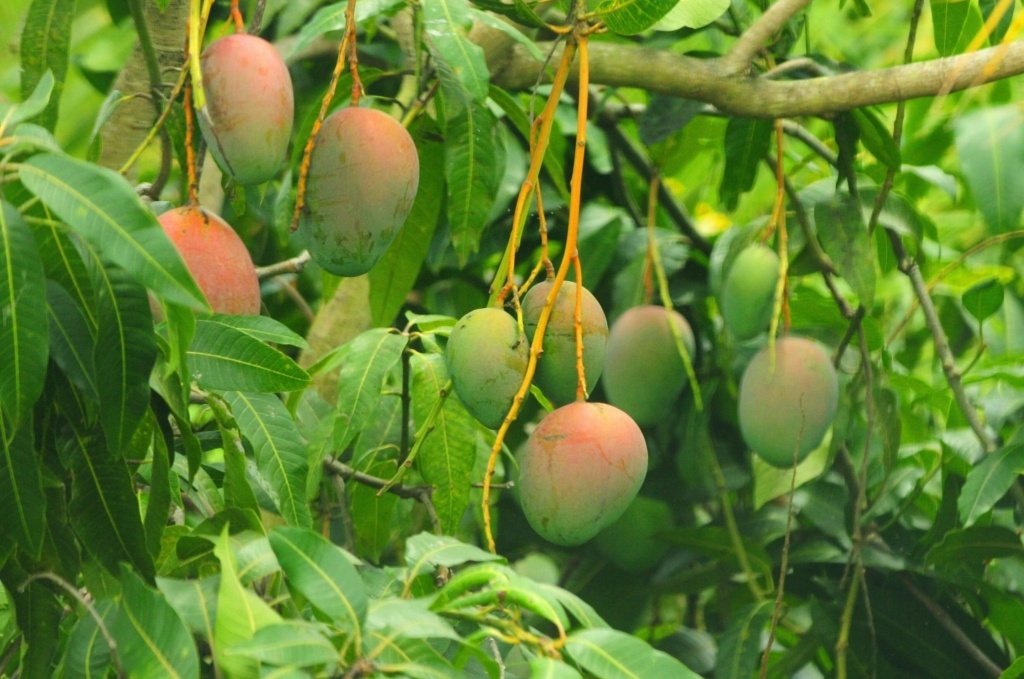 Amchur, aamchur, or amchoor, also referred to as mango powder, is a citrusy spice powder made from unripe dried green mangoes and is used as a fruity seasoning. It has a honey-like fragrance and a sour fruity flavor and is a tart pale-beige-to-brownish powder. It is mostly made in northern India and Pakistan. There it is used to add the nutritional benefits of mangoes, which are rich in vitamins A and E, when the fresh fruit is out of season. The term 'amchur' is a Hindi name derived from two words namely 'am' or 'aam' meaning mango and 'chur' meaning powder.
There are several souring agents used in Indian cooking…
In Southern India limes and tamarind are commonly found in recipes. In Western India its Jungle Fruit (kokum) and tamarind. Amchur is a predominant flavoring agent used in Northern Indian dishes where it is used to add a sour, tangy, fruity flavor without adding moisture. The acidic flavoring works as a replacement for tamarind, sumac, and lemon in these recipes.

Amchur is normally used to flavor samosa fillings, stews, fruit salads, curries, and chutneys. It is added to marinades for meat and poultry as an enzymatic tenderizer and lends its sourness to chutneys and pickles. While you can also use amchur on chips or fries or add a pinch to cocktails to give a tangy twist, it is best paired with beans, squash, eggplant, peas, potatoes, chicken, prawns, fish, or legumes. Amchur works well with other spices including cumin powder, chili powder, coriander powder, fennel seeds, and mustard seeds.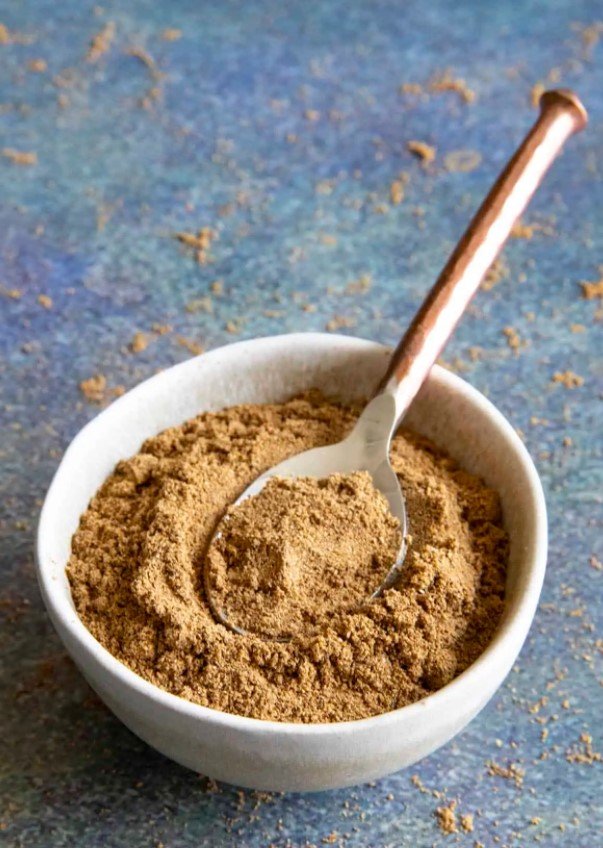 Chaat Masala is a popular Indian spice blend made with amchur powder and other spices to create a distinctive tangy, sour taste.
Mango fruit is native to the whole region falling under the India-Burma-Malaysia area and is recorded as one of the oldest cultivated fruits in the world. The evergreen tropical tree can grow up to 130 feet and some can still bear fruit after 300 years and interestingly, is a member of the cashew and pistachio families. The mango tree is considered a ghost of evolution. Its seed dispersal was once accomplished by a now-extinct evolutionary forager, such as a megafauna mammal. Megafauna mammals are very large species weighing over a ton and could eat the mango seeds whole. The Indian subcontinent experienced by a low-level megafaunal extinction event approximately 30,000 years after the arrival of Homo sapiens in the region. These included two species of giant prehistoric elephants, a hippopotamus, and a zebra-like horse. These animals may have been the ones that originally dispersed the mango seeds. Without humans taking over the seed distribution the mango tree would be as extinct as it's megafauna partner.
The Hindus consider mango as a symbol of fertility and love.
In India there are records that the cultivation of mangos has been going on for over 4,000 years. In Hinduism, mangos are considered extremely sacred and are mentioned in the Ramayana (a 2,000-year-old epic poem) and the Mahabharata (a 400 BCE epic poem of 100,000 couplets). The Hindus consider mango as a symbol of fertility and love. They have a variety of interesting legends and folklores related to the origins of the mango tree.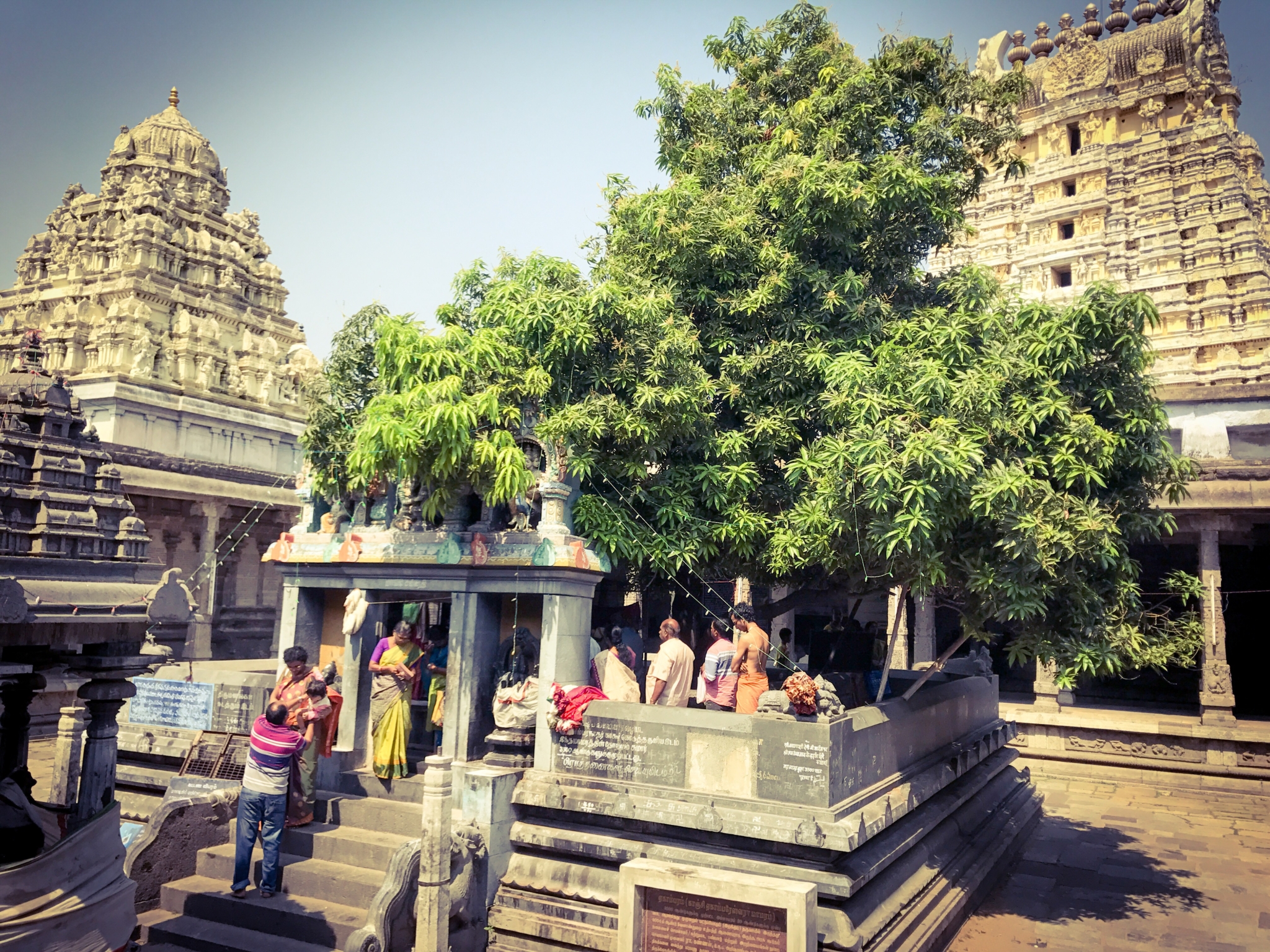 One story tells of a daughter of the Sun who was a beautiful princess. She was married to a rich and powerful king on Earth. However, there was an enchantress who was extremely jealous of the princess. The enchantress started following the princess everywhere. Over time, her jealousy increased, and she started threatening the innocent princess. Fed up with the enchantress, the kind princess dove into a pond and emerged out as an extremely beautiful lotus. The king then fell for the lotus and spent hours looking at it. This was unbearable for the enchantress, and she ended up burning the whole pond. From this point, the burnt lotus grew as a mango tree. The king was extremely disappointed in losing his favorite lotus. However, after seeing the mango tree he fell for it and kept waiting for the day to taste the first fruit of the tree. When the first mango ripened fully, it dropped onto the king's foot and from its fresh ripened pulp splashed out the beautiful princess. The king instantly recognized her as his long-lost wife, and the two rejoiced. On this note, the story ended happily, and the couple lived peacefully ever after.
There is another Hindu legend that explain mango flower and asked Kamadeva- or cupid, to attach it to the tip of one of his five arrows. Kamadeva already had four different types of arrow tips that worked well in magical ways, for example, using jasmine to make the eyes see things that were not there or white lotus to cause the heart to be excited. But he decided to try out the mango flower anyway. The mango-tipped arrow worked so well, it makes your brain go crazy with love, that cupid added the mango flower dart as one of his more potent love spells.
With that said, amchur needs to be used with a little caution. It can be very sharp, thus overwhelming delicate flavors, but with the right amount, it adds a beautiful complexity to a dish. You can buy amchur in most South Asian grocery stores and online. If you want to make your own, look for small, unripe green mangoes in Asian groceries. You can use a food dehydrator to dry these slices, and then blend them to a fine powder in a spice blender. Once ground, you can store the amchur for up to a year in an airtight container—ideally in a cool, dark place.

Interested in learning how to cooking with amchur (mango) powder? Try my recipes for Cumin Scented Chicken, Amchur Chicken Korma, and Cauliflower Fritters.
SOURCES:
Parveen Kumar & Sons, More Ganj, Near Govind Akttar, Saharanpur-247001, Uttar Pradesh, India.
https://www.hinduscriptures.in/vedic-lifestyle/food/spices/amchur-dried-mango-powder
https://culinarylore.com/spices:what-is-amchur/