As you may know, today marks the beginning of the Spring Festival, otherwise known as the Chinese New Year! 2021 is the year of the Ox, dignified by its honest and hard-working characteristics. To celebrate and ring in the Chinese New Year, our research & development team went to work to create something that would truly capture its rejuvenating spirit. What better way to honor the Chinese New Year than to incorporate traditional Chinese flavor into our line of Sausage of the Month profiles!
Introducing: The Chinese Red Spare Rib Sausage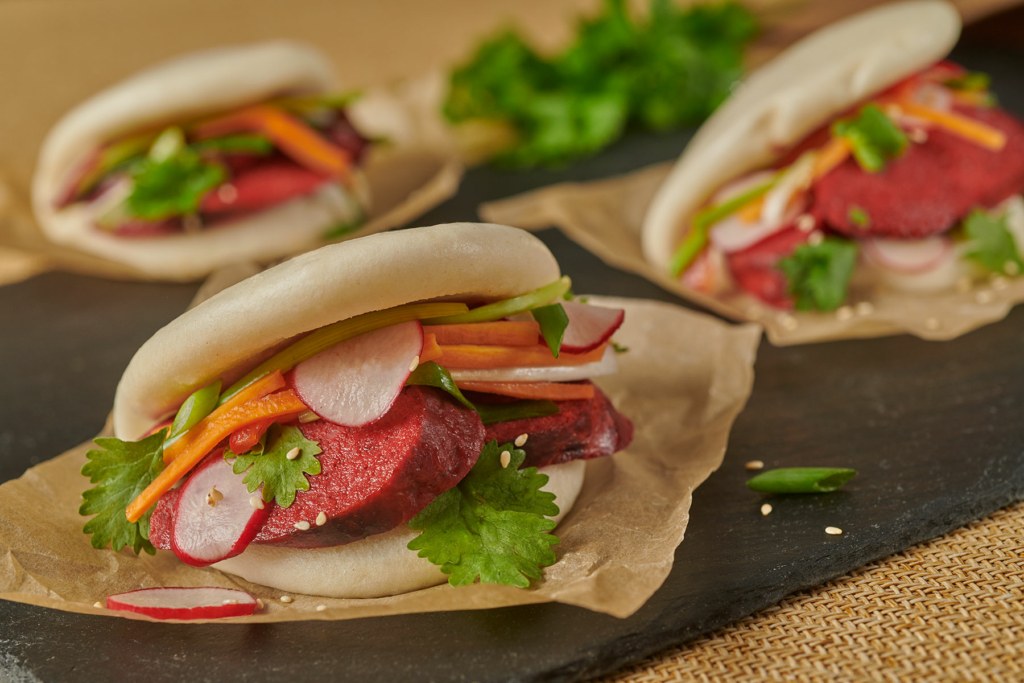 Sweet to its nature, this creation perfectly represents your typical, delicious Chinese food take-out spare ribs. Our research chefs decided that it would be best displayed in your traditional Chinese bao bun, topped with a slaw of carrots and pickled radish. And boy, is it beautiful!
Our handcrafted sausages, along with its own recipe card and special Chinese New Year inspired letter were sent out to a choice few participants in our Sausage of the Month club! They were hand-packaged (and sanitized, of course) and sent out overnight for our clients to enjoy this new flavor!
Looking to expand your own product line with trend-forward flavor profiles and artisan-crafted ingredients? Give one our well-seasoned specialists a call or email and we'd be happy to send over this seasoning along with a prototype for testing at your own facility!
Contact Info:
201-440-0065
[email protected]