The Tasty Tests: where we taste our tests and tell you what is tasty!
In our ongoing pursuit of culinary excellence, we are constantly testing our seasonings while challenging palates to discover nu combinations of flavors. As true product developers, we understand that not everything we make will be perfect the first time around. Although most of our Tasty Tests are pretty great –we're still going to share our honest opinions about the results!
For today's Tasty Test, we are evaluating Sam's Tuscan Salmon. Check out the ingredients and recipe below – then see our feedback: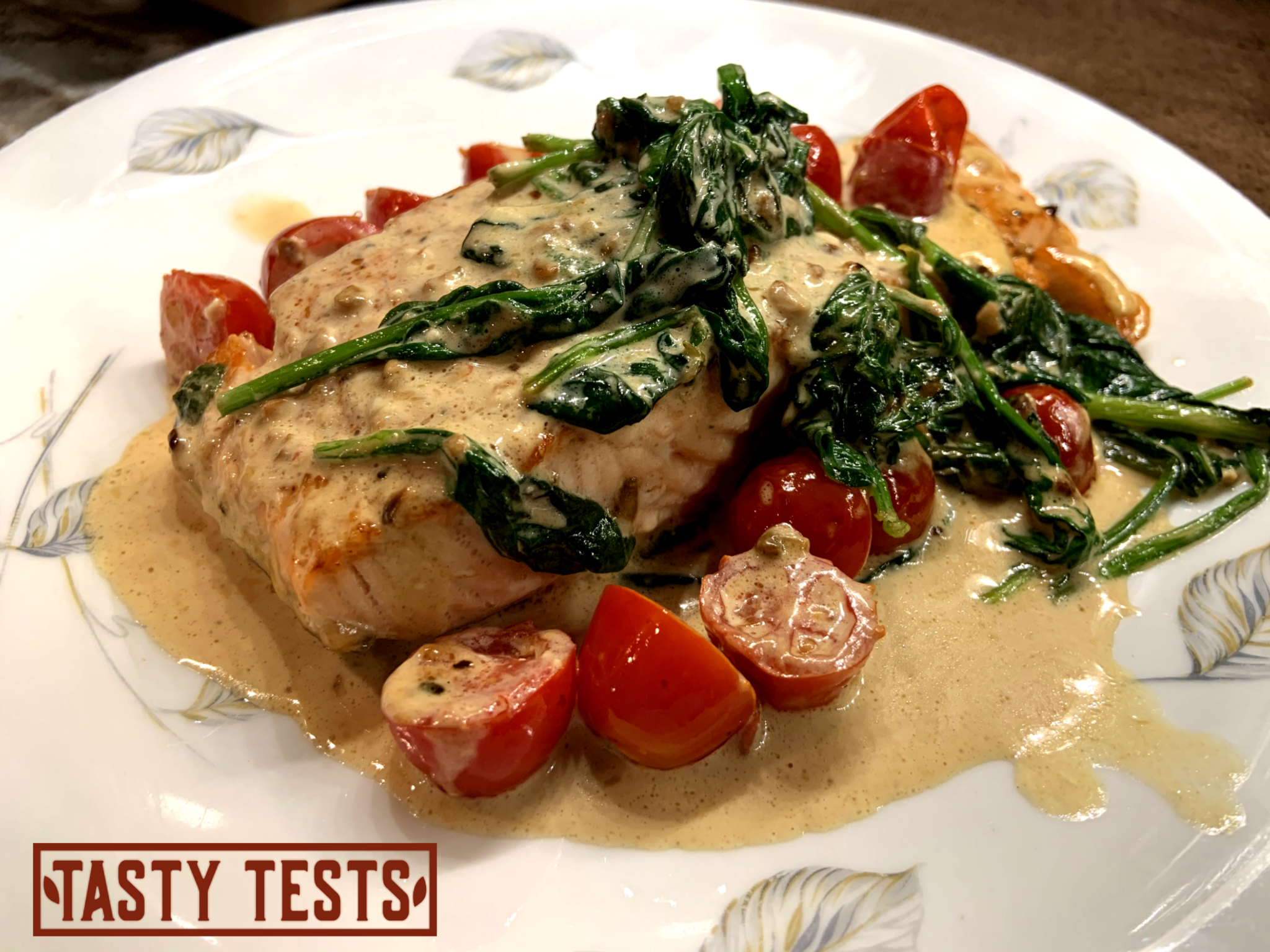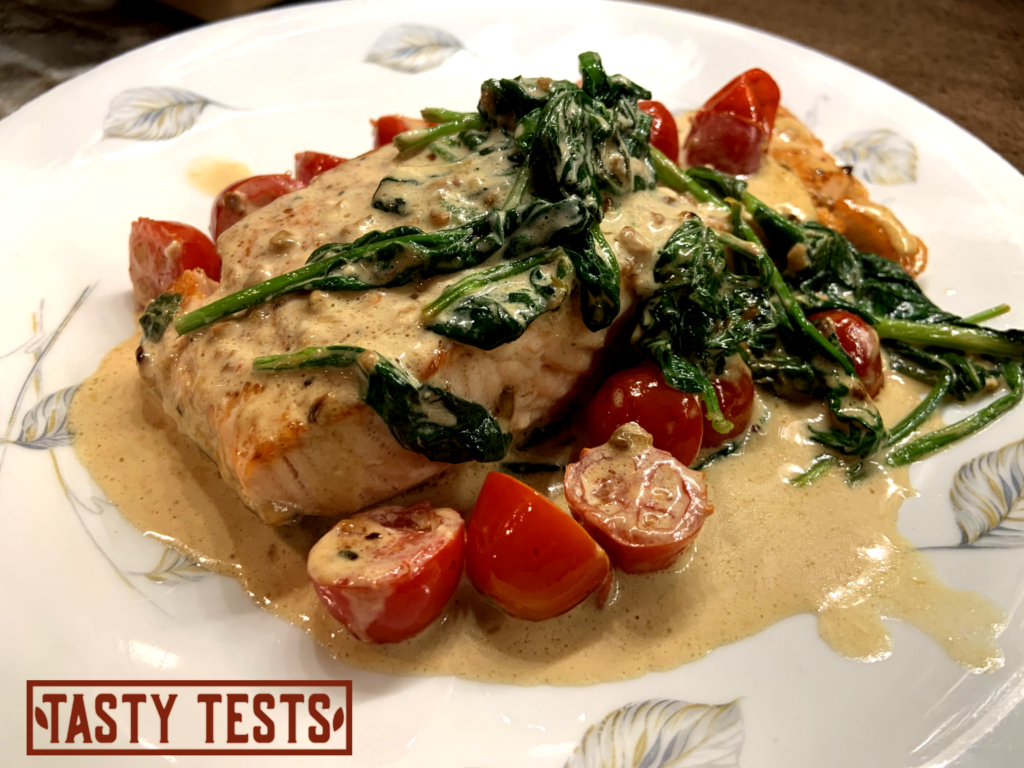 Tasty Test: This is my favorite salmon recipe. It combines the warm, Tuscan feel with tasty components that has me scraping the plate of every last drop of sauce! Freshly grated parmesan truly makes the difference in taste as it gives more of that authentic taste. The salmon was cooked almost to perfection, though I would watch the heat to ensure it does not brown too much on the top. I love adding in extra spinach to the sauce as my side dish, and rice is another great alternative that soaks up the sauce beautifully. All in all, this is one of my top go-to recipes when cooking for others as it is always a favorite!
Have you tried making a Tuscan salmon recipe before? Interested in making Sam's take on Tuscan Salmon? Share your feedback with us on social media!