Although the groundhog saw his shadow this year, Spring is making its way through the melting snow and shining sun. Our Research & Development team took this inspiration and went hard at work in our gardens to find the freshest, best ingredients to make our March sausage shine. What better way to strut into Spring with style than with our very own hand-mastered Garden Harvest Chicken Sausage!
Introducing: Garden Harvest Chicken Sausage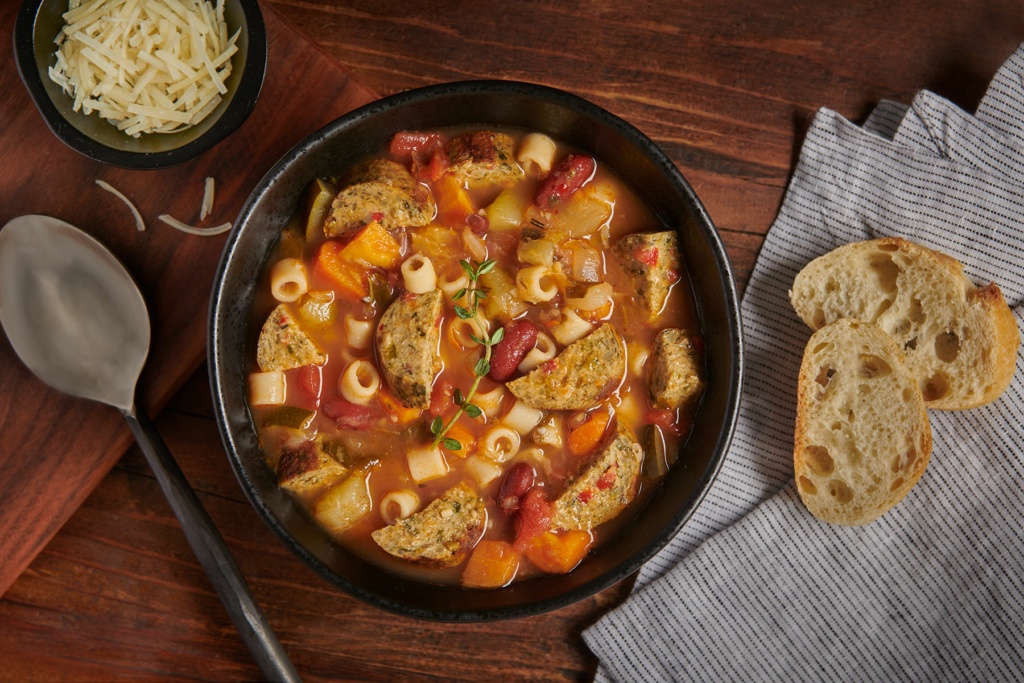 This Garden Harvest sausage is true to its name: made of 50% chicken, 16% quinoa, and 34% onions, bell peppers, and spinach; it is a complete, nutritious meal all in a sausage! Our research chefs decided this sausage would pair well inside a heaping bowl of Minestrone soup. And boy, does it look and taste delicious!
Our handcrafted sausages, along with its own recipe card and special garden-in-a-jar trinket were sent out to our members of the Sausage of the Month club. They were hand-packaged (and sanitized, of course) by our team and sent out overnight for our members to enjoy this new flavor!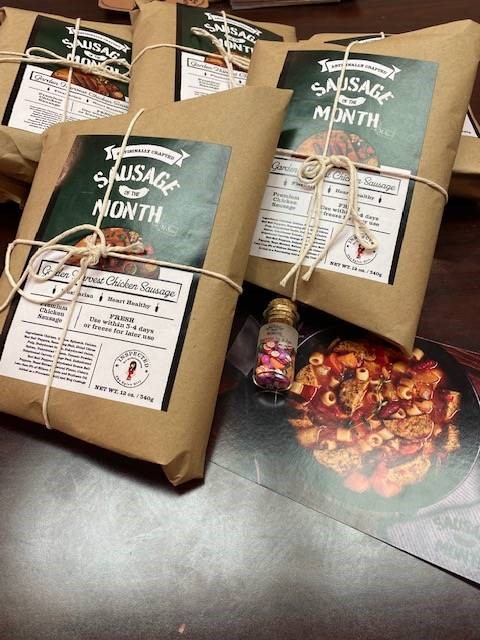 Looking to expand your current line of products with a Garden Harvest Chicken Sausage profile? Give any of our well-seasoned specialists a call or email and we'd be happy to send over this seasoning along with a prototype for testing at your own facility!
Contact Info:
201-440-0065
[email protected]