Chef Ron Spaziani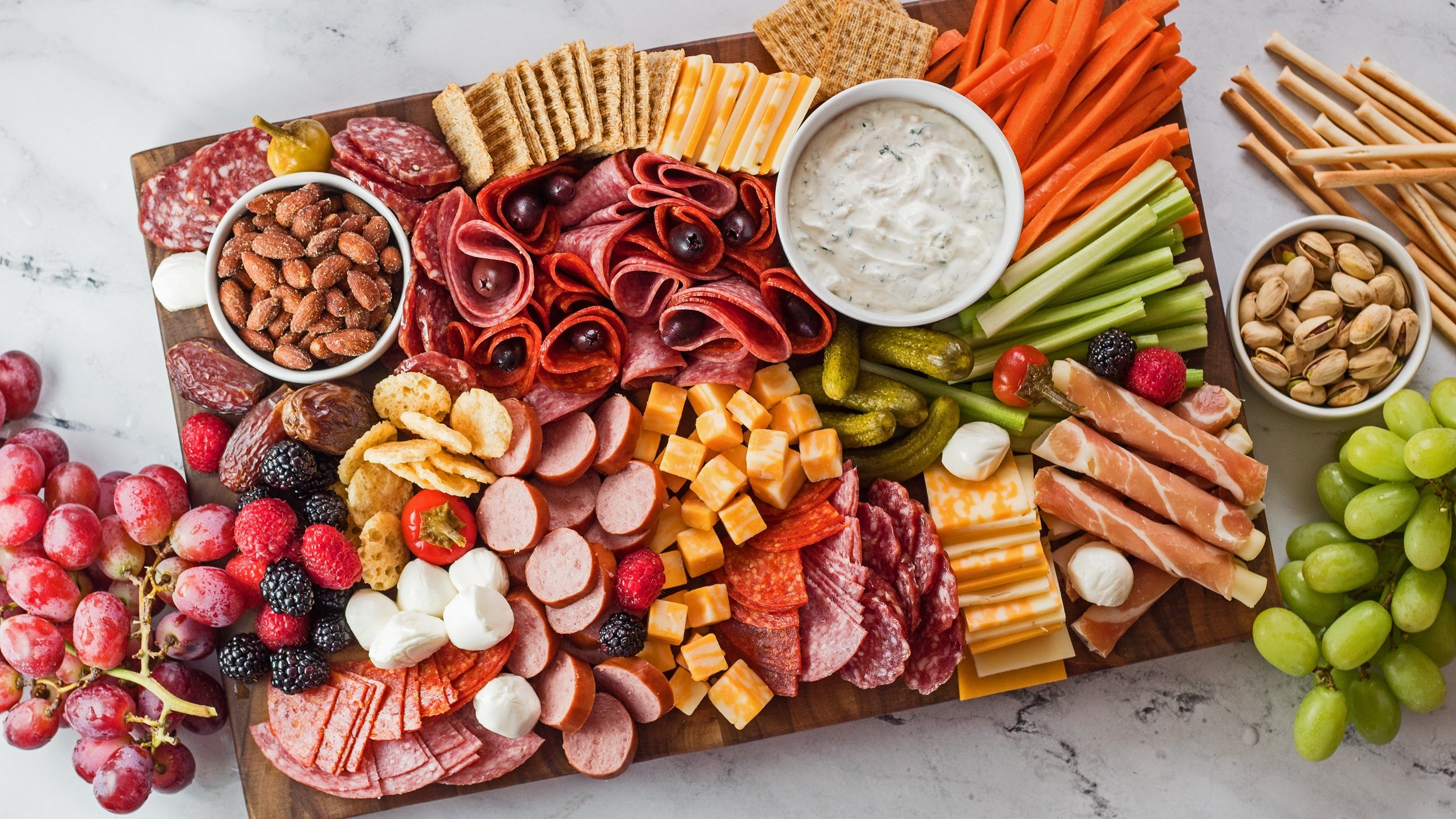 Charcuterie! It's much more than a fancy French word those foodies throw around these days when talking about a room-temperature grazing board and it sure does bring back some nightmares from culinary school. Reminiscing about those long days making cheese balls, pâté, terrines, galantines, roulades, and so many more varieties that I could go on and on about.

So what really is Charcuterie? Where did Charcuterie evolve from? Most pressing in my mind, why is this classic Culinary Art trending in the 3rd millennium? So grab some bread, cut some cheese, and find your favorite spread so we can continue to explore the vast world of Charcuterie!
Cut the Cheese, Let's Get to the Meat
The namesake is a French term for a branch of cooking devoted to prepared meat products, such as bacon, ham, sausage, terrines, galantines, ballotines, pâtés, and confit, primarily from pork. Charcuterie is part of the grade manger chef's repertoire where individuals who practice this art form are known as a "Charcutier", translated as "pork butcher" in the English language. Charcuterie was originally intended to preserve meat before the advent of the icebox or modern refrigeration and are prepared today for their flavors derived from the preservation processes. The 1961 edition of Larousse Gastronomique defines it as, 'the art of preparing various meats, in particular pork, to present them in the most diverse ways.

In the first century AD, Greek geographer, Strabo recorded the import of salted meat from Gaul (France in the modern day) as the Romans already established laws regulating the proper production of pork joints. In 15th-century France, local guilds regulated food production in each city to ensure safety and food supply during that time. The guilds that produced charcuterie were those of the 'charcutiers', who produced a range of cooked or salted and dried meats which varied- sometimes distinctively, from region to region. The only raw product the charcutiers were allowed to sell was unrendered lard. The charcutiers produced numerous items, including pâtés, rillettes, sausages, bacon, trotters, and head cheese (brawn). The curing, salting, and drying processes ensured that the meats remained edible for a long time, which was especially important in the time before food refrigeration was commonplace.
Brining the Board Together
While I can go on and on about each traditional item commonly found on a charcuterie board, we can save that for another time. Check out this quick reference of what typically would be included on a modern charcuterie board:
• Meats – Include the best variety of meats like salami and prosciutto. I like to add some grilled meats to jazz up the board.
• Cheeses – I like to have a hard cheese and a soft cheese. Hard cheeses like parmesan or cheddar and then soft cheeses such as goat cheese, or a creamy cow brie. Feel free to let your mind wander and add some cheeses you've never tried onto your next board!
• Crackers & Bread – A sturdy cracker are important as the different textures of cheese could make s flimsy cracker fall apart and create a mess. Multigrain crackers or crisps are a neutral crowd favorite and toasting some fresh bread into a crostini elevates the board even more. Another option could include fresh garlic knots or cheese sticks – I mean, who doesn't want cheese on cheese!
• Dips & Spreads – Add your favorite cheese dip or savory spread that would complement your bread and/or cracker of choice. For example, if you have pita bread, hummus or tahini paste would naturally complement. A small bowl of marmalade or fig jam always adds unique flavor and texture to any charcuterie board.
• Fresh Fruit & Vegetables – Fresh fruit and/or dried fruits are always welcome on a board as they offer a different element of sweetness. Consider those fruits and vegetable options that are in season, or that go well with dips and cheese that are on the charcuterie board.
• Olives – A variety of olives are often used, from Pitted Olives Jubilee to Aglio Green Pitted Olives or even stuffed options! The saltiness from the brine adds yet a different savory element to your board
• Nuts & Seeds – Simply sprinkle a few around the board and fill in any open areas with nuts to help make the board look complete. Almonds, pistachios, hazelnuts, pecans, walnuts, or sunflower seeds add that crunchy, nutty experience to all of the other textures and flavors currently on the board.
• Utensils – Don't forget to use some vibrant bowls, ramekins, and appropriate cheese knives to help jazz up the inviting looks of your charcuterie board!
Get Creative!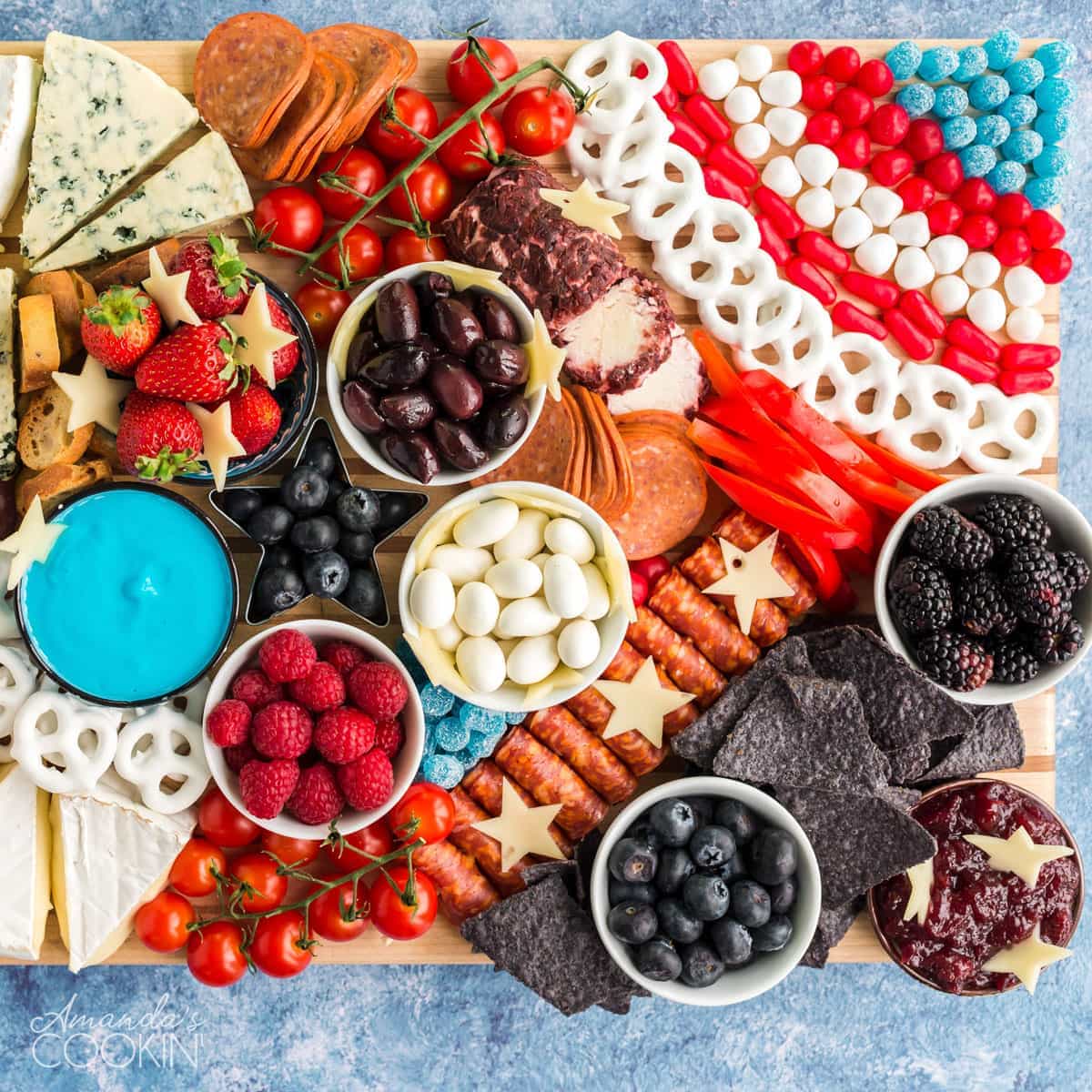 Today the 'classic charcuterie board' has evolved in a revolutionary way. We went from putting all that was left in the kitchen to specifically designed boards supporting 'Grilled Cheese Charcuterie Boards', and even a 'Pretzel Charcuterie Board'! If you're looking to spice up your charcuterie boards in 2022, retail chains such as Aldi have you covered with ideas that go way beyond the traditional. Here are a couple of suggestions that the innovators at Aldi believe we can expect to see as part of their offerings this year:
Melted Cheese Boards
Heard of the Melting Pot? No need to book a reservation there, bring the melted cheese to a house party near you!
Wellness Boards
Aldi's sees vegan and dairy-free boards becoming more popular in 2022. Consumers are always searching for clean-eating alternatives.
Salad Boards
Salads can be boring. Aldi's Charcuterie Board of Directors predict fiber rich veggies will be trendy board for this summer.
Pickled Platters or Boards
Did everyone pickle things during quarantine? Obviously, it's easier to just buy pickled fruits and veggies to add to your board but creating your signature pickling seasoning is sure to be a conversation starter.
Kid-Friendly Charcuterie
Lastly, Aldi's team believes boards fun shaped charcuterie food will be a hit with kids. After all, aren't charcuterie boards just a dressed up lunchables?
Chef Ron Spaziani Dessert Charcuterie Board
For all you candy and dessert lovers, try putting together a charcuterie board by following the suggestions in the article above, but replacing them with some sweet favorites!
• Fresh baked assorted mini cookies
• Hard candies, sour patch kids, gummy bears
• Almond Bark, Peanut brittle
• Assorted mini pastries
• Chocolate covered fruit, crackers, and pretzels
• Coconut rum dip salted caramel yogurt dip, Chocolate Ganache, or your favorite sweet spread.
• Assorted candied popcorn
• M&Ms, peanut butter cups
• fresh cranberries, to garnish
• fresh rosemary or mint, to garnish
• crushed candy canes, to garnish
• cheesecake pops fresh cranberries, to garnish
• tiramisu and strawberry shortcake shots