Terrell Volpe
Introduction:
By Jessica Goldstein
As a perpetual wanderer, constantly on the hunt searching for the 'next big idea' or something inquisitive, I always make a conscious effort to stay open-minded and to remain curious. Many of you who've joined my innovation sessions probably know my "box theory". For those of you who don't, please allow me to elaborate. When a creative person is put into a 'box' – or a room; their range for creativity and innovation can only go so far as those physical boundaries. When creators have the ability to allow their minds to wander without boundaries, inspiration and discovery is at its purest – 'nirvana' to some, but meaningful discovery for those who've undressed their inspiration and created something meaningful for themselves. A few years back, I ordered branded sweatbands with our company logo to help keep our team members cool during the summer days. Like I said, inspiration can arrive unexpectedly and come from anywhere. Unbeknownst to me, a object of unique affection insighted a desire to tell a story..
My Muse
By Terrell Volpe
My muse is not like other muses. It is not a person, instead it is something much more complicated. My childhood was full of daydreams, entire worlds where I made my own characters. It was full of endless fantasies to which have been lost to time. And then one day, my father comes home from work. He has a gift for me. It is a piece of company merchandise, a simple headband. Obviously, I have no use for a headband, but I had an undeniable attachment to this headband. At first, I simply used it as a means of entertainment. But quickly, my attachment grew, and with it came inspiration. The headband is attributed to entire worlds in my head, vast fantasy lands with characters of unimaginable power. But it also helps me think. It is undeniably an extension of me, of my essence, of my soul. The headband, to me, is like a blanket to a baby. It is black, the word Nu colored red, and the word Spice white-.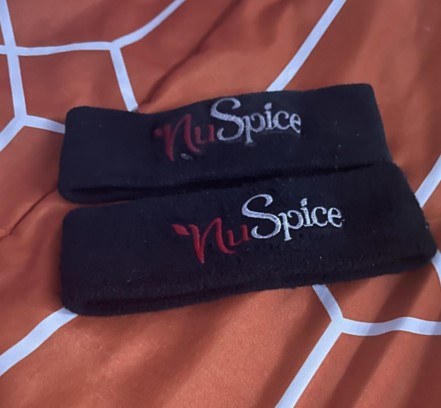 I often found myself wandering aimlessly around my house with this headband. The sounds of the headband flung into the air like a slingshot and the creaking of the floorboards filling the nights. My pondering could go on for hours, or it could be as brief as lightning. They do not bother me when this occurs, for they know how constantly my mind runs. How endlessly I ponder over the most trivial things. Eventually, this headband became worn, and stretched out. It was ugly, and no longer inspiring. So I got a new one.
This feel of a new headband was like a factory reset. Almost refreshing. And so, I began to think of my headbands like journals, records of my most brilliant ideas that eventually became full. It was never apparent when I needed to reset, it simply just happened. Now, I am on the third headband. It is different from my last 2, like they have evolved. My thoughts are not so fantastical. Instead, they have become more organized, and translate into methods of which I can write down. Currently, I have a 3-book trilogy outlined in my mind. I suppose I should write these down, but I have a fear that it will not turn out how I want it. That thoroughly disturbs me. So for now, I shall stick to the depths of my mind. The wonders of the headband shall simply stay within it, forever wrapped around my forearm.


---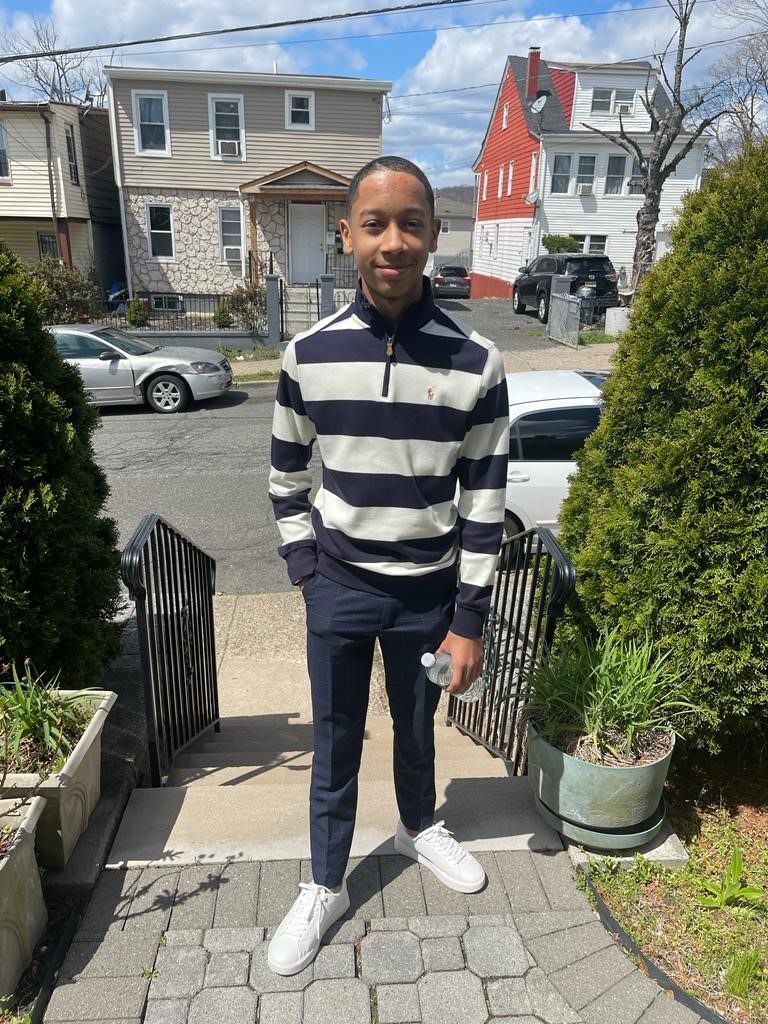 About the Author:
My name is Terrell Volpe, I am thirteen years old and in the 8th grade. And when I am not pondering, you can find my face in a book, learning about history, and of course, writing. I have been reading books for entertainment since I was very young, and I am still in the process of growing my collection. I take a special interest in books in the science fiction and fantasy genres. Currently, my favorite series are The Arc of a Scythe series by Neal Shusterman and the Wings of Fire series by Tui T. Sutherland. History has also been one of my interests since I was a child. Even now more so because of ancient works of literature, for example, The Epic of Gilgamesh, or the Iliad. I wrote this vignette for a writing assignment in my honors language arts class. It had to be about something personal in my life, so I figured I would write about my headband. Even now—as I write this—the headband still remains entwined around my forearm…