Z. Rippke
To go beyond its traditional usage, as described in my article on Mojo Seasoning, I explored possible ways to integrate a dry Mojo Seasoning into a dessert dish. Pastry chefs have recently become more open to experimenting with flavors that are less associated with sweet dishes.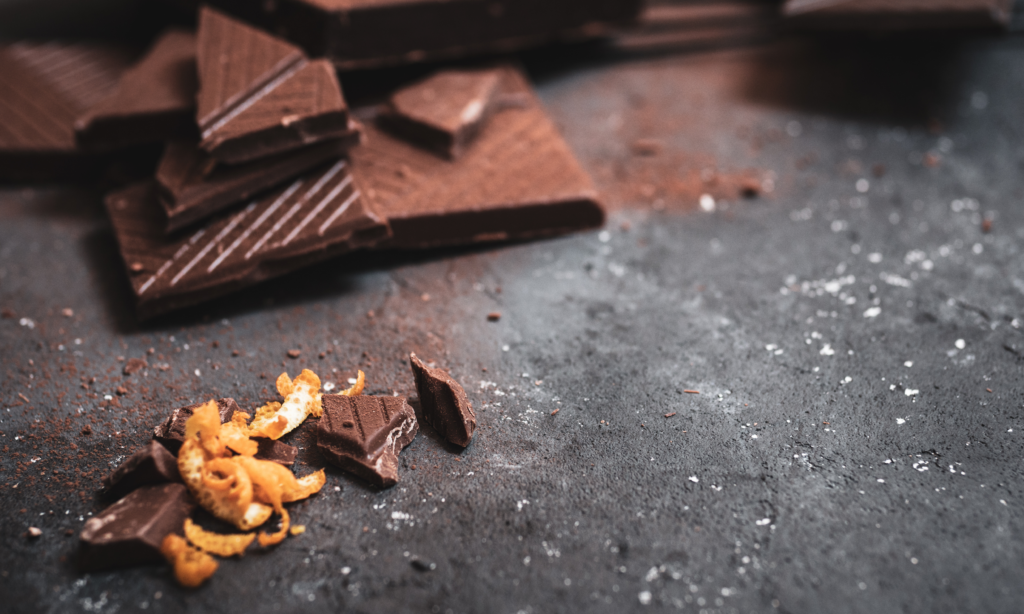 The Mojo seasoning used in this recipe is related to a more traditional chocolate. Chocolate in its more traditional form is bitter and is in fact pairs well with chili. Also, its additional tanginess, from the citrus components, allows it to pair well with dark chocolate. In the final recipe, the citrus flavour of the spice is enhanced by adding the zest of an orange. This is a classic combination with chocolate, it balances out the remaining flavour components of the seasoning.
Dark-Chocolate and Orange Truffles spiced with Mojo Seasoning
Ingredients
6

oz

High-quality dark chocolate

1/3

cup

Heavy cream

Zest

of 1 orange

Sugar or cocoa powder

to roll truffles in, as a finishing
Instructions
Chop the chocolate into small chunks (1/8 inch) andplace them in a bowl.

Put the cream, orange zest, and mojo seasoningin a saucepan and bring everything to a simmer. Let the mixture simmer forabout a minute.

Pour the cream over the chocolate chunks andstir until the chocolate has melted completely and you have a smooth mixture.

Let the mixture cool in the fridge for a couple of hours.

Using your hands, shape small, truffle-sizedballs with the cooled mixture.

Pour the sugar or the cocoa in a flat tray or aplate and roll the truffles until fully covered.
Notes
Alternatively, the balls can also be covered in chocolate, which requires the chocolate to be tempered. Enjoy!